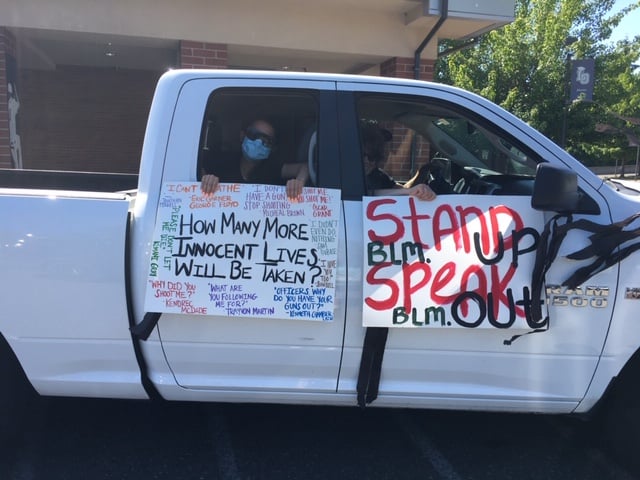 n
n
n
n
n
n
n
n
n
n
Over 350 people in 120 well decorated cars rallied through Lake Oswego Sunday to show support for ending racism in LO and for the Black Lives Matter movement.
n
n
n
n
n
n
n
n
n
n
n
We held the rally because those who couldn't attend protests due the pandemic wanted a way to protest. It was a hot afternoon but Denmark the DJ kept the crowd going with great music and Willie Poinsette spoke about engagement, action and showing up!
n
n
Folks came out of their stores to cheer the cars going down A Avenue and Mary's Woods residents lined HWY 43 in support.
n
n
See more photos on our Facebook page.
n
n